Kenji Yanobe Exhibition "CINEMATIZE"
SPECIAL
July 16 (Sat.) to September 4 (Sun.), 2016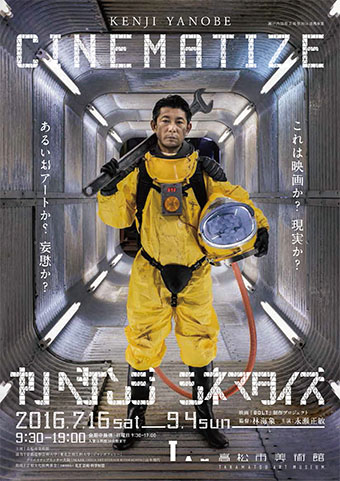 This is the first large-scale solo exhibition in Shikoku by contemporary artist, Kenji Yanobe.
He has produced numerous imaginative works around the world, and they are assembled d here from the
perspective of cinematization.
To "cinematize" means to transform the effects of space and reali ty like a movie. Yanobe sets up a fictional
work with a story and characters in different places. In additi on to exhibiting Yanobe's body of work from
his early days to his latest projects, the history of various cinematized space and reality is followed with
reference materials and documentary screenings.
Furthermore, an entire exhibition gallery is made into a film set as an installation, and a movie is
scheduled to be actually shot there. Indeed, this is a groundbreaking exhibition where the museum itself
becomes a cinematic space.

【English】Press Release : Kenji Yanobe "CINEMATIZE"(PDF:618KB)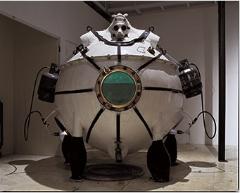 Kenji Yanobe《Tanking Machine》1992 21st Century Museum of Contemporary Art,Kanazawa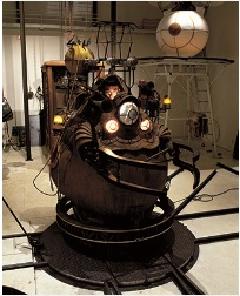 Kenji Yanobe《Survival System Train 》1992 Toyota Municipal Museum of Art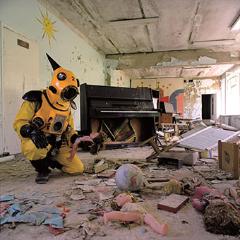 Kenji Yanobe《Atom Suit Project: Nursery School 4, Chernobyl》2003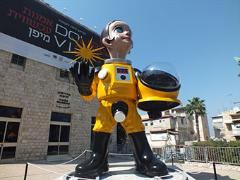 Kenji Yanobe《Sun Child》2011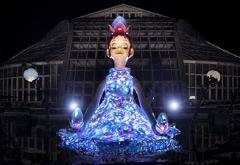 Kenji Yanobe and Sebastian Masuda《Flora》2015

Period:
July 16(Sat) - September 4(Sun), 2016, 51days, Open every day during this period
  
Venue:
TAKAMATSU ART MUSEUM
  
Closed:
Open every day during this period
  
Hours:
Monday - Saturday & Holidays: 9:30 - 19:00 (Entry until 18:30)
Sunday: 9:30 - 17:00 (Entry until 16:30) / (9:30-17:00)
  
Organized by:
TAKAMATSU ART MUSEUM
  
Cooperation:
Kyoto University of Art and Design, Tōhoku University of Art & Design, Jumbo Ferry Co., Ltd.,
Creative Center OSAKA, MASK (MEGA ART STORAGE KIT AKAGAYA),YAMAMOTO GENDAI
  
Grant from:
Japan Arts Fund, The Kao Foundation For Arts and Sciences
* Setouchi Triennale 2016 Collaborative Project
  
Admission:
【General / Seniors 65+】1,000yen(800yen)
【College students】500yen (400yen)
【High school age or younger】Admission free
※Advance Purchase and Groups of 20 or More Get Discounts (pricing in parenthesis)
※Holders of passports for the Setouchi Triennale 2016 can also enter for the fee in parenthesis during the period of the Setouchi Triennale 2016.(Inquiries: General Information Center, Tel. 087-813-2244)
※Advance Tickets Available until July 15 at: Takamatsu City Hall Seikyo (co-op store on the first floor basement),
Youme Town Takamatsu Shopping Center Service Counter (customer service desk), Miyawaki Bookstore Main Store & Minami Main Store
※Free admission for those with a physical disability certificate, rehabilitation certificate, or mental disability certificate.
※Free admission on August 6.
  
Telephone Inquiry
Takamatsu Art Museum
TEL +81-87-823-1711

PDF形式のファイルを開くには、Adobe Acrobat Reader DC(旧Adobe Reader)が必要です。
お持ちでない方は、Adobe社から無償でダウンロードできます。


Adobe Acrobat Reader DCのダウンロードへ