MIWA YANAGI : Myth Machines
SPECIAL
MIWA YANAGI : Myth Machines
February 2(Sat)-March 24(Sun),2019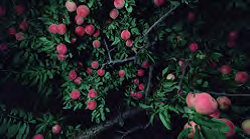 By going back and forth between art and performing arts, Miwa Yanagi's work contains elements of spectacle and documentary, and thus crosses the boundary between fiction and non-fiction. Yanagi's first solo exhibition in ten years features her My Grandmother series, on-going photograph works, and her mobile theater machine.
Period:
February 2(Sat)-March 24(Sun),2019
  
Venue:
TAKAMATSU ART MUSEUM
Closed:
Monday
It will be open on the public holiday Monday,
February 11 and closed the following day (Tuesday, February 12).
Hours:
Monday - Saturday & Holidays: 9:30 - 19:00 (Entry until 18:30)
Sunday: 9:30 - 17:00 (Entry until 16:30) / (9:30-17:00)
  
Organized by:
TAKAMATSU ART MUSEUM
 
Admission:
【General / Seniors 65+】1,000yen(800yen)
【College students】500yen (400yen)
【High school age or younger】Admission free
※Advance Purchase and Groups of 20 or More Get Discounts (pricing in parenthesis)
※Free admission for those with a physical disability certificate, rehabilitation certificate, or mental disability certificate.
  
Telephone Inquiry
Takamatsu Art Museum
TEL +81-87-823-1711