A Century of Kyoto Bijin-ga
SPECIAL
April 21(Sat)-June 3(Sun),2018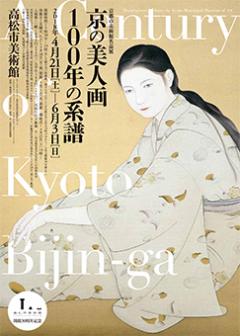 The Kyoto Municipal Museum of Art was founded in 1933 as the Kyoto Enthronement Memorial Museum of Art and changed its name to the current one in 1952. The museum has played a significant role as one of the largest museums in western Japan to exhibit modern and contemporary art. Most of its enormous collection of Japanese art created in the post-Meiji era originates in Kyoto and is highly valuable in narrating the history of arts and crafts in modern Japan. This exhibition introduces various styles of female paintings and how they changed throughout the Meiji, Taisho and Showa era through approximately seventy masterpieces selected from the Japanese paintings collection of the Kyoto Municipal Museum of Art, Bijin-ga was developed as a central theme in the art after the Meiji era, and the style diversified as society changed. For instance, the "modern girl" symbolized the status of women in the Taisho - Showa era, and the art depicted a fulfilling lifestyle of women surrounded by modern furniture with a dress that blended the Japanese and western styles together. The depiction of women is truly a reflection of the times.
Including Flower of Life by Shoen Uemura, Flat Bed by Bakusen Tsuchida, Kanga by Seison Maeda, and Paipatiroma by Keigetsu Kikuchi.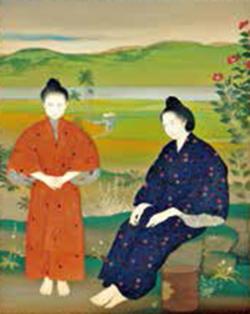 KIKUCHI, Keigetsu
《Small Preparatory drawing for the Isle of Haihateroma (a utopia in an Okinawan legend)》
1928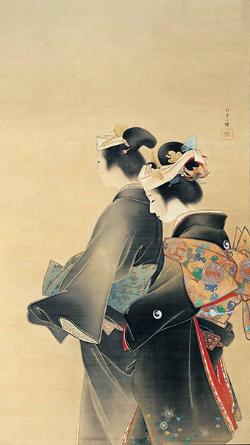 UEMURA, Shoen
《The Flowers of Life》1899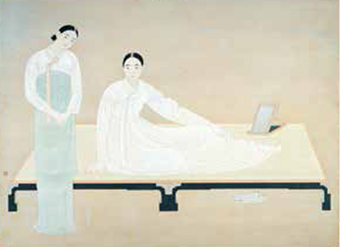 TSUCHIDA, Bakusen
《Korean Bench》1933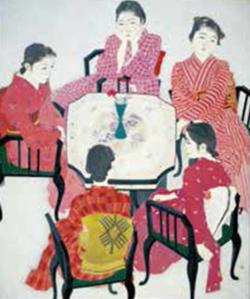 AKINO, Fuku
《Red Clothes》1938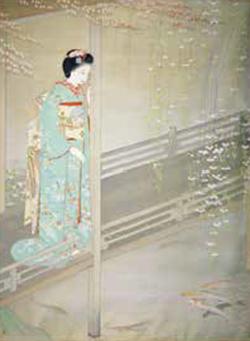 ITAKURA, Seiko
《Spring Rain》1930

Period:
April 21(Sat)-June 3(Sun),2018
  
Venue:
TAKAMATSU ART MUSEUM
Closed:
Monday
It will be open on the public holiday Monday, April 30 and closed the following day (Tuesday, May 1).
Hours:
Monday - Saturday & Holidays: 9:30 - 19:00 (Entry until 18:30)
Sunday: 9:30 - 17:00 (Entry until 16:30) / (9:30-17:00)
  
Organized by:
TAKAMATSU ART MUSEUM
  
Special Cooperation:
Kyoto Municipal Museum of Art
 
Admission:
【General / Seniors 65+】1,000yen(800yen)
【College students】500yen (400yen)
【High school age or younger】Admission free
※Advance Purchase and Groups of 20 or More Get Discounts (pricing in parenthesis)
※Free admission for those with a physical disability certificate, rehabilitation certificate, or mental disability certificate.
  
Telephone Inquiry
Takamatsu Art Museum
TEL +81-87-823-1711