Takamatsu Contemporary Art Annual vol.05"Visible Scenery, Invisible Scenery"
SPECIAL
October 8 (Sat) to November 6 (Sun), 2016
A contemporary art group exhibition (Takamatsu Contemporary Art Annual) is held once a year. This time is the 6th time for the exhibition to be held and the theme is "Visible Scenery, Invisible Scenery". There are 4 artists exhibiting, Manika Nagare, Sawako Tanizawa, Ryusuke Ito and Kodai Kida and one group, dot architects. The paintings of Manika Nagare (born in 1975) that appear to be abstract at first glance express the topics that most interest her, the feelings conveyed by people and ever-changing nature, through the harmonic resonance of the fresh colors surrounded by space and the appeal of scenes brimming with a feeling of vitality. Also, the first group of architects to be introduced by Takamatsu Art Museum, dot architects (co-founded in 2004), have been involved in various projects in collaboration with people from other fields as well as architectural design and their exhibit this time is an independent structure formed by juxtaposing simple materials creating a drifting scene within the exhibition space.
  
In her installation of cut-out paper with a source of light, Sawako Tanizawa (born in 1982), creates a space that depends on "the power of delusion" and opens a window sympathetic to the world that is on the other side of the scene and not visible. Ryusuke Ito (born in 1963), well-known for his experimental films, uses the method of simultaneously displaying a miniature set that he has made himself with the live videos filmed by the CCD miniature camera to stimulate the memories and sense of reality of the viewer calmly and with humor. Kodai Kita (born in 1985) uses mountains as the base for his fieldwork; his bird's eye views of the landscape present a wide perspective and by drawing in chalk that has a fleeting quality to it, he connects the traces between memories of places and people.
  
Just as the scenery viewed from a car window is not just one scene, scenery that is not visible to us continues endlessly beyond the landscape spread out in front of us and on the other side of our line of vision. Together with the scenery of "reality" that is visible to us, there is also invisible scenery and these invisible scenes certainly exist for everyone. How do artists capture and express the relationship with the outside world and work on embellishing it further? 4 artists and one group of artists have entered the weave of the "Visible Scenery, Invisible Scenery", so please enjoy your encounter with a new landscape.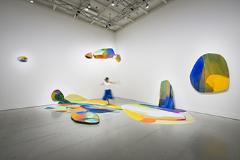 Manika Nagare《Too Close to home》2015 photo:Ken Koto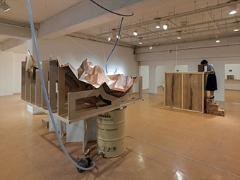 dot architects《Kyotojima Iland/Fluid city》2015 photo:Nobutada Omote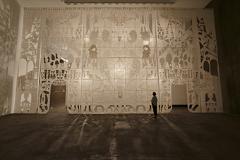 Sawako Tanizawa 《untitled》2014 photo:Togo Kasyu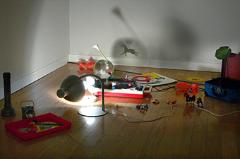 Ryusuke Ito《「Realistic Virtuality」series 》2012 ©Ryusuke Ito Courtesy of Kodama Gallery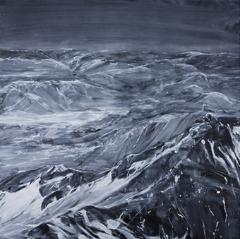 Kodai Kita《Line of Mt.Aizu Bandai The East side》2015 photo:Kazuki Yoshimoto

Period:
October 8 (Sat) to November 6 (Sun), 2016
  
Venue:
TAKAMATSU ART MUSEUM
  
Closed:
Open every day during this period
  
Hours:
Monday - Saturday & Holidays: 9:30 - 19:00 (Entry until 18:30)
Sunday: 9:30 - 17:00 (Entry until 16:30) / (9:30-17:00)
  
Organized by:
TAKAMATSU ART MUSEUM
  
Supported by:
Asahi Shimbun Takamatsu Office, RSK Sanyo Broadcasting, RNC Nishinippon Broadcasting, NHK Takamatsu Broadcasting, OHK Okayama Broadcasting, KSB Setonaikai Broadcasting, Sankei Shimbun Takamatsu Bureau, Sanyo Shimbunsha, Shikoku Shimbunsha, TSC TV Setouchi, Mainichi Shimbun Takamatsu Bureau, Yomiuri Shimbun Takamatsu Office
  
Subsidized by:
The Asahi Shimbun Foundation, The Mitsubishi UFJ Trust Cultural Foundation
  
Cooperation:
Ichijigahaku, Shinsaku Kataoka (structural designer) , Fujisawa Corporation Inc., Tadanori Kurotobi (Shiawase Komuten), Kodama Gallery, Yuka Tsuruno Gallery
  
* Setouchi Triennale 2016 Collaborative Project
  
Admission:
【General / Seniors 65+】800yen(640yen)
【College students】500yen (400yen)
【High school age or younger】Admission free
※Advance Purchase and Groups of 20 or More Get Discounts (pricing in parenthesis)
※Holders of passports for the Setouchi Triennale 2016 can also enter for the fee in parenthesis during the period of the Setouchi Triennale 2016.(Inquiries: General Information Center, Tel. 087-813-2244)
※Free admission for those with a physical disability certificate, rehabilitation certificate, or mental disability certificate.
  
Telephone Inquiry
Takamatsu Art Museum
TEL +81-87-823-1711