Print Techniques - From Picasso,Matisse,and Kandinsky to Warhol- Vermilion and Black - Essence of Kagawa Lacquer Ware -
PERMANENT
October 26(Wed)-December 25(Sun),2016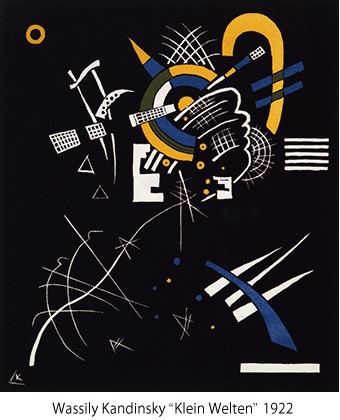 Print Techniques — From Picasso,Matisse,and Kandinsky to Warhol—
  
Making a plate for printing and producing a number of pictures by transferring images to paper or cloth: this technique is called printmaking. Painters have long used this technique to create works that have come down to us. In conjunction with the "The genius of Dalí: Print exhibition," we introduce various techniques they have employed to produce prints, with special emphasis on Dalí and the artists that were his contemporaries.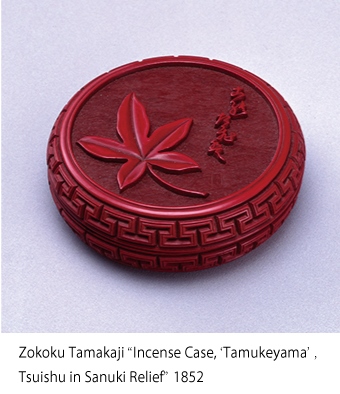 In Picasso's The frugal repast, a blind man in distress and his mistress were depicted in an etching, which is a kind of copperplate printing with lines produced by corroding the metal of the plate with chemicals. Miró's Trace sur la Paroi IV is also a copperplate engraving, but one employing an aquatint technique that can make a plate using areas of the surface, rather than lines. The bright primary colors of this print are typical of Miró's work. In addition, we will have on display fifteen works by eleven artists, including Small worlds, a collection of Kandinsky prints produced using three different techniques, Matisse's book of illustrations, Jazz, printed using the pochoir (stencil printing) technique, Magritte's collection of etchings, including Dawn in the antipodes, and others. Please enjoy the varied forms of expression favored by the artists who were active from the end of the 19th century and into the 20th century.
  
Vermilion and Black — Essence of Kagawa Lacquer Ware —
  
Until chemical pigments came to be used, there were only five colors of lacquer: vermilion, black, yellow, green, and brown. Vermilion and black, in particular, were the dominant colors in lacquer work. Most people, when thinking of the colors of lacquer, probably have in mind vermilion and black. This exhibition contains twenty-five works of Sanuki lacquerware, based on these two colors.
  
In Container for Confectionery with Red Hollyhock Design, Tsuishu by Zokoku Tamakaji, who laid the foundation for the Sanuki lacquerware technique, and Incense Case with Persimmon Design, Tsuishu by Joshin Isoi, tsuishu is used for the process in which vermilion lacquer alone is repeatedly applied, and a motif is carved out in a relief-like style. In Masami Isoi's Box with Stone Pavement Desige, Kinma, Kinma a pavement of black stones is arranged on a vermilion background to create a modern design. We hope you will also enjoy the display of traditional deep, dense hues by Keido Ishii, Akito Okada, Hitoshi Ota and other artists who are well-known for their Sanuki lacquerware.

Period:
October 26(Wed)-December 25(Sun),2016
  
Venue:
TAKAMATSU ART MUSEUM
  
Closed:
Monday
  
Hours:
Monday - Saturday & Holidays: 9:30 - 17:00 (Entry until 16:30)
*Until 19:00 during special exhibitions from Tuesday through Saturday and national holidays *Last entry is 30 minutes prior to closing.
  
Organized by:
TAKAMATSU ART MUSEUM
  
Admission:
【General 】200yen(160yen)
【University students】150yen (120yen)
【High school age or younger/ Seniors 65+】Admission free
※Advance Purchase and Groups of 20 or More Get Discounts (pricing in parenthesis)
※Free admission for those with a physical disability certificate, rehabilitation certificate, or mental disability certificate.
  
Telephone Inquiry
Takamatsu Art Museum
TEL +81-87-823-1711