Hokusai —Worldly Acclaimed Ukiyo-e Artist
Hokusai —Worldly Acclaimed Ukiyo-e Artist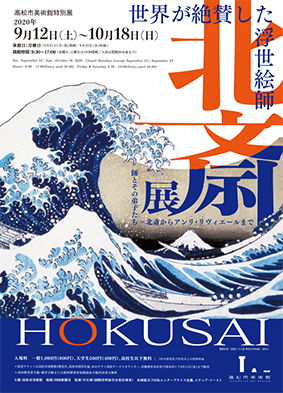 Hokusai Katsushika 《富嶽三十六景 神奈川沖浪裏》
The Takamatsu Art Museum will be holding the special exhibition Hokusai—Worldly Acclaimed Ukiyo-e Artist: The Master & His Disciples, from Hokusai to Henri Rivière.
Ukiyo-e artist Katsushika Hokusai, who was active during the Edo period, is still quite popular not only in Japan, but around the world. With 30 name changes and 93 moves over the course of his 90-year lifetime full of ups and downs, always chased by debt, he left behind a vast number of artworks. His original style, consisting of bold compositions and dexterous linework as exemplified by Thirty-six Views of Mount Fuji, as well as a symbolic use of color, greatly influenced painters of the same period. Then, after the country's opening at the end of the Edo period, Hokusai's work spread to Europe alongside trade goods, where it was highly appraised by local artists who then incorporated his motifs and compositions into their own art. It is well-known that Hokusai's influence is often seen in the paintings of Impressionist painters, which are also quite popular in Japan.
In this exhibition, in addition to Katsushika Hokusai's masterpiece, Thirty-six Views of Mount Fuji, his early portraits of actors, and paintings of yokai, we will also exhibit a variety of work including landscape paintings created after he was deeply impressed by Western techniques of copper engraving, as well as precious hand-drawn images. Additionally, we will introduce the work of disciples who were taught by Hokusai, as well as French printmaker Henri Rivière's 36 Views of the Eiffel Tower, inspired by Thirty-six Views of Mount Fuji.
Through about 170 pieces which bring his art into full view, this exhibition draws close to the charm of Hokusai, whom the world admires so greatly.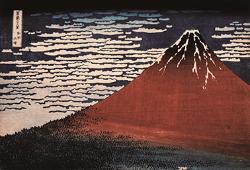 葛飾北斎
《冨嶽三十六景 凱風快晴》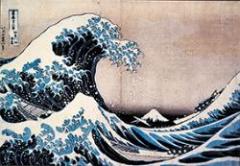 葛飾北斎
《冨嶽三十六景 神奈川沖浪裏》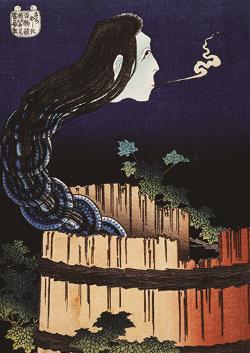 葛飾北斎
《百物語 さらやしき》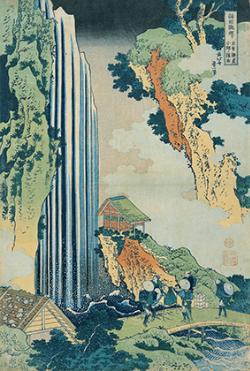 葛飾北斎
《諸国瀧廻り 木曽海道小野ノ瀑布》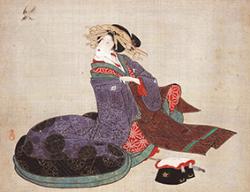 蹄斎北馬
《おんな十二態の内》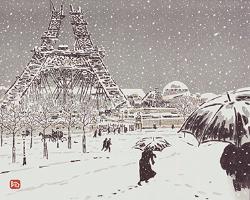 アンリ・リヴィエール
《建築中のエッフェル塔、トロカデロからの眺め》
(『エッフェル塔三十六景』より)
Period:
September 12(Sat.),2020- October 18(Sun.),2020
Venue:
TAKAMATSU ART MUSEUM
Closed:
Monday(the following weekday if Monday is a holiday)
Hours:
9:30 - 17:00 (Entry until 16:30)
Friday - Saturday: 9:30 - 19:00 (Entry until 18:30)
Organized by:
TAKAMATSU ART MUSEUM
Admission:
【General 】1,000yen(800yen)
【University students】500yen (400yen)
【High school age or younger】Admission free
※Advance Purchase and Groups of 20 or More Get Discounts (pricing in parenthesis)
※Free admission for those with a physical disability certificate, rehabilitation certificate, or mental disability certificate.
Telephone Inquiry:
Takamatsu Art Museum
TEL +81-87-823-1711